Contact Number: 01536 261056
eurochange are the foreign exchange experts providing a complete foreign exchange service from Travel Money in over 70 currencies to International Money Transfers. Foreign currency is available in notes, Travellers Cheques and Multi-Currency Cash Passport, and at great rates 365 days a year. There are also improved rates on over 20 currencies when you buy a minimum amount – order more, save more!
Website: www.eurochange.co.uk/branches/corby
Opening Hours:
Monday 10am – 4pm
Tuesday 10am – 4pm
Wednesday 10am – 4pm
Thursday 10am – 4pm
Friday 10am – 4pm
Saturday 10am – 4pm
Sunday 10am – 4pm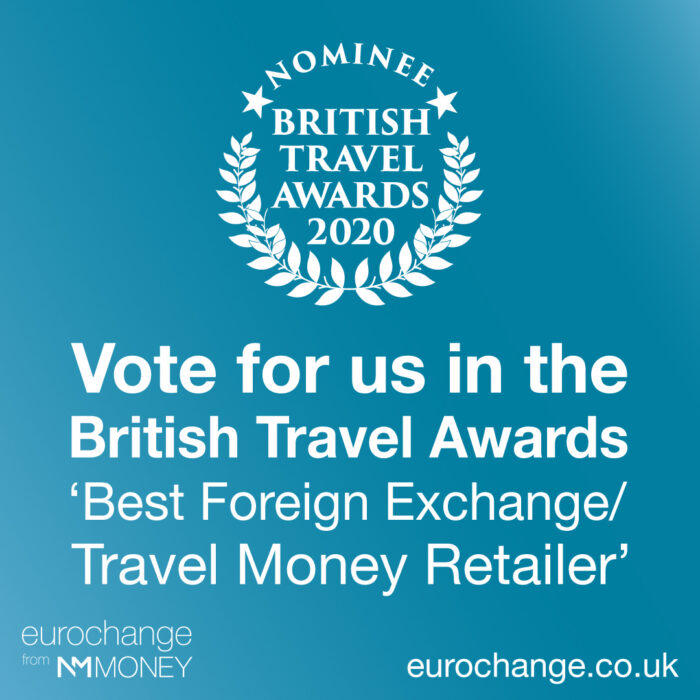 It would be great if you could vote for us in the British Travel Awards 2020 as the 'Best Foreign Exchange/Travel Money Retailer'.
Voting is quick, easy and gives you the chance to win a fantastic Rhine or Danube River Cruise for two people!
https://www.britishtravelawards.com/btaform.php?nomLink=135
Money Transfers with eurochange
Looking to send between £300 and £10,000 overseas? Use eurochange's Quick Transfer service to send money to over 100 countries in over 30 currencies:
Swift, Safe and Secure
Fee-Free
Bank Beating Value
No Account Needed
Visit our Corby eurochange branch to send your Quick Transfer today or click here to find out more.